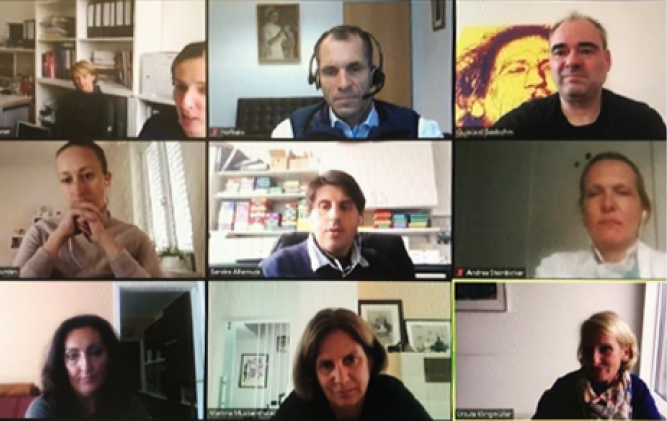 Our newly funded Research Unit "FerrOs" officially started in March 2021 and will study the effects of iron metabolism on bone and liver health.
Iron deficiency and iron overload are both associated with bone loss and an increased risk of fracture, which markedly limit mobility and autonomy of affected individuals. Thus, iron levels must be balanced to maintain health in general, and in particular bone strength. Therefore, the main aim of our DFG-funded FerrOs consortium (FOR5146) is to decipher the underlying mechanisms of iron regulation and its interactions with bone.
FerrOs involves researchers from Dresden, including Martina Rauner, Ulrike Baschant and Lorenz Hofbauer, as well as Maja Vujic Spasic from Ulm, Andrea Steinbicker & Guiscard Seebohm from Münster, Martina Muckenthaler, Sandro Altamura, and Ursula Klingmüller from Heidelberg, and Andrea Burden from Zürich.
We are looking forward to obtain new insights into mechanisms of iron-related disorders and to develop novel therapies that concurrently target bone and liver diseases in the future.