1st FerrOs Retreat: Getting to know each other!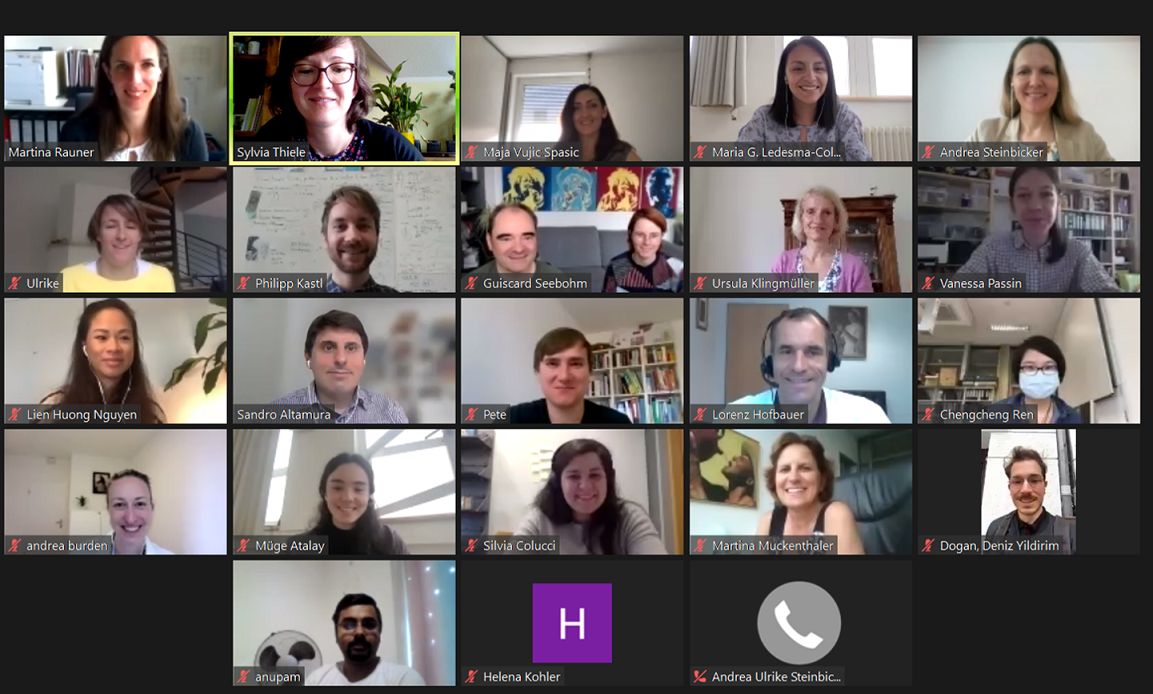 Meetings during pandemic times – on June 4th we met online at our 1st FerrOs Retreat.
Although we were not able to meet face-to-face, we were all very happy to "see" each other online and listen to the eight FerrOs projects so all new members could see what is planned and to discuss how we can interact during the next four years.
We started with a brief welcome address given by Martina Rauner. Thereafter, project leaders were asked to present their projects by giving 15 minutes talks followed by an interactive discussion. To get to know each other better on a personal level, the scientists were asked to not only present their project, but also to introduce themselves by enclosing three things about their personal life. Moreover, the talks closed with a survey in which the participants had to guess the "lie" out of three statements about the presenter. This as well as the "Three things you should know about me" turned out to be a pleasant addition to the excellent scientific talks and revealed some unexpected and entertaining insights into the lives and personalities of the project partners.
After finishing the project presentations, our researchers used the opportunity to meet in smaller groups to discuss their questions, thoughts, or suggestions in two separate "rooms" designed for Iron diets/treatments and Cre lines for liver and bone: strengths and limitations. The summary of these two discussion rounds will be used to create first SOP's (standard operating procedures) for the FerrOs consortium.
We would like to thank our project leaders for their great talks and all researchers who contributed with insightful questions and helpful hints, and for the motivated and enjoyable atmosphere.
All in all, this online version of our first retreat was invigorating for all of us. We are looking forward to the next four years with you and to finally meet all of you face-to-face at our next retreat.